a lot of spare time this week. here's "y" female (another very quick sketch): yoko ono.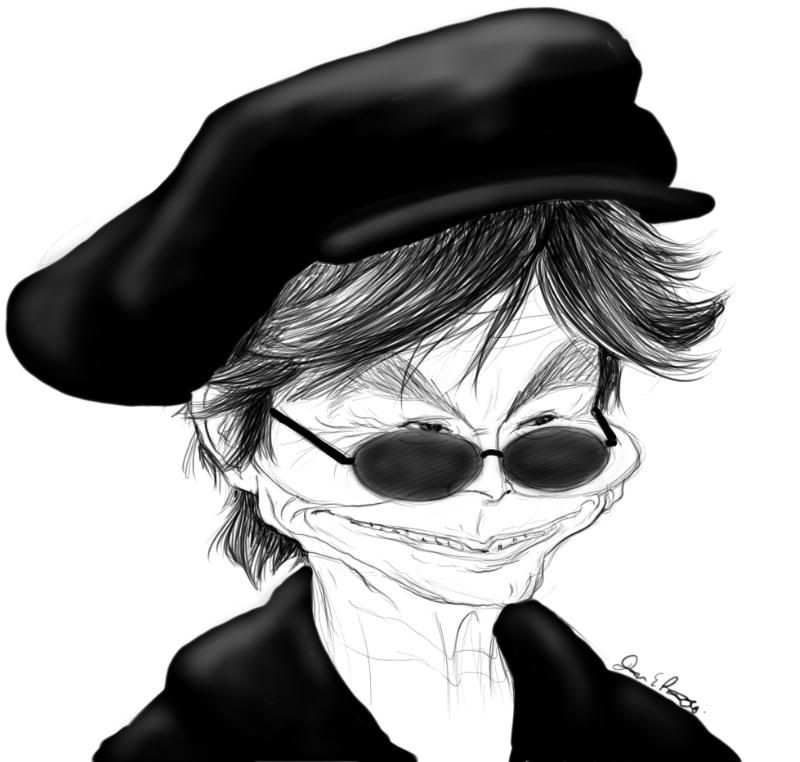 and, with that, i am officially CAUGHT UP!
woo-hoo! i didn't think that would happen before the end of the year! mind you, i'm not sure how much time i can expect to have over the next two weeks, and i may still not get done by year's end, but at least i'm a lot closer than i thought i'd be.