Cuz "blog" is a stupid word, and i refuse to lay claim to one.
Wednesday, August 24, 2011
Tuesday, August 16, 2011
So, my birthday just passed. This is the AWESOME print my wife got dry-mounted for me as a birthday present. Now I have to figure out where in our house it will "work".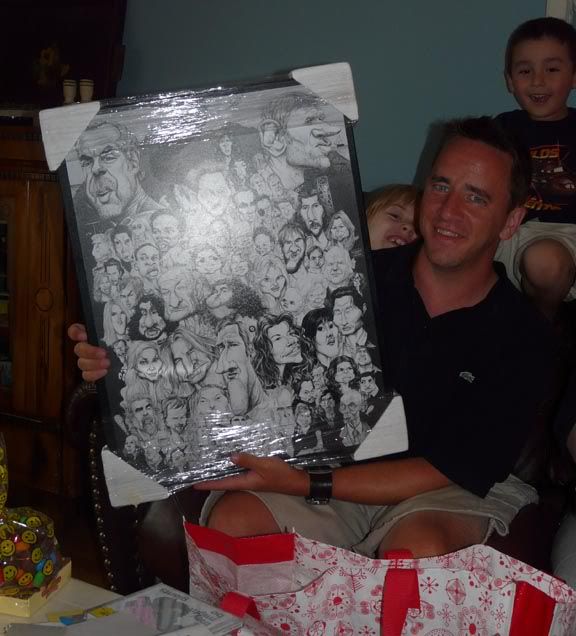 Posted by

chumpmonkey
at 7:34 AM
No comments:

Thursday, August 11, 2011
I don't often post my commission work, but this was a project I was particularly happy with, and it was mostly because the client was a dram to work with. He commissioned caricatures, from photos, of his wedding party o give them as gifts. He never once haggled over price; he sent at least 5 photos of each person to be drawn, all taken from different angles; he made no unreasonable demands; and he had no problem with me exaggerating people's features. In fact, the more i exaggerated them, the more he seemed to love the results. With the exception of the first one, that is. That was the only one on which he asked me to tone down the exaggerations, and personally, I feel like that hurt the likeness somewhat, but he was happy with it, so fair enough.
Feedback is welcome.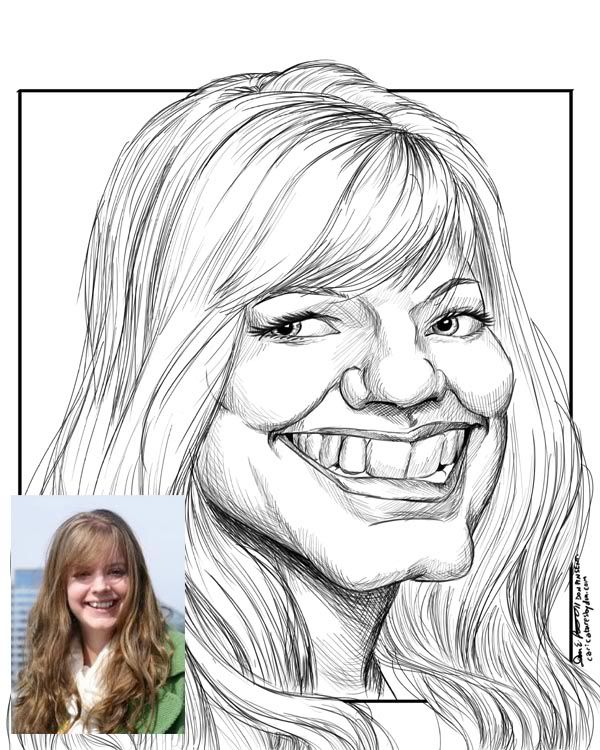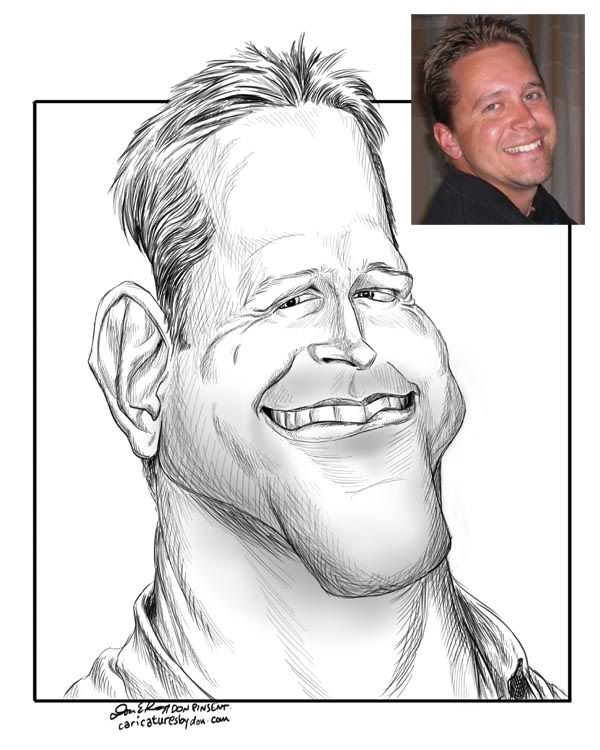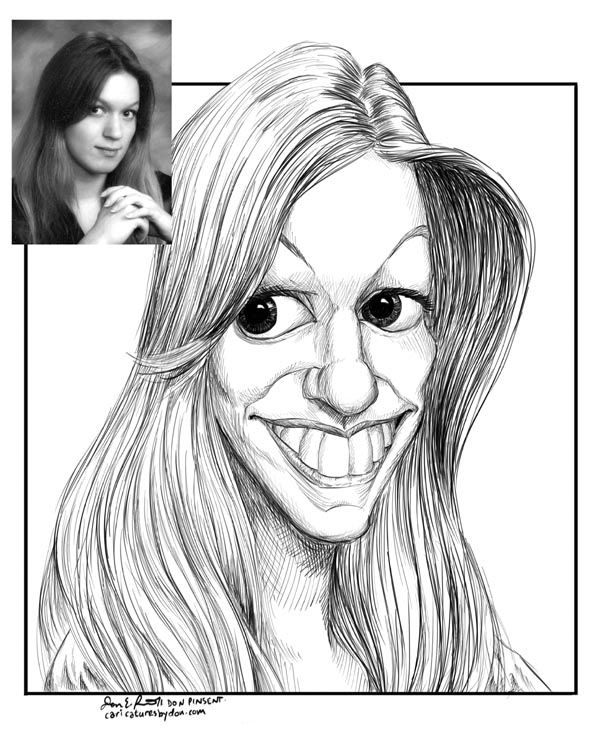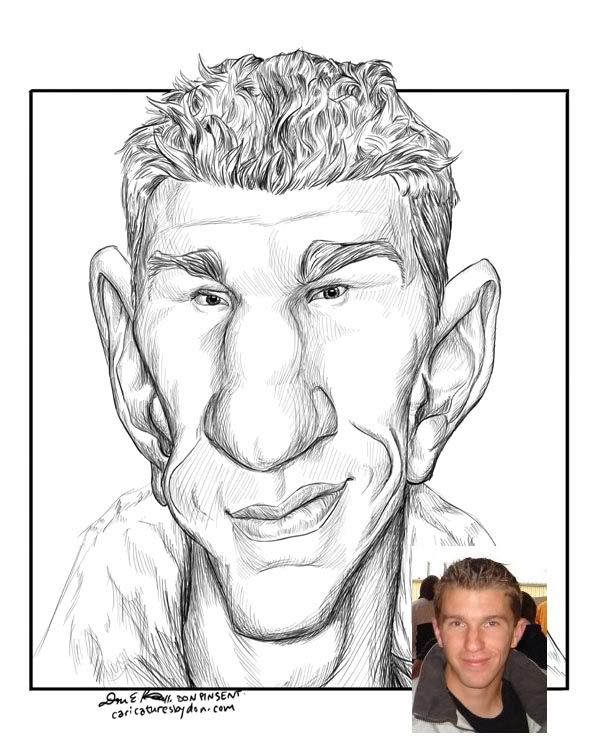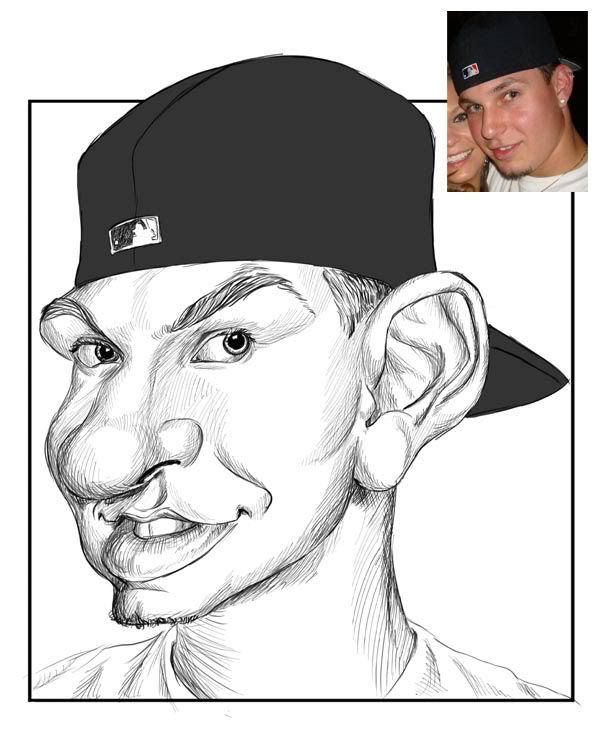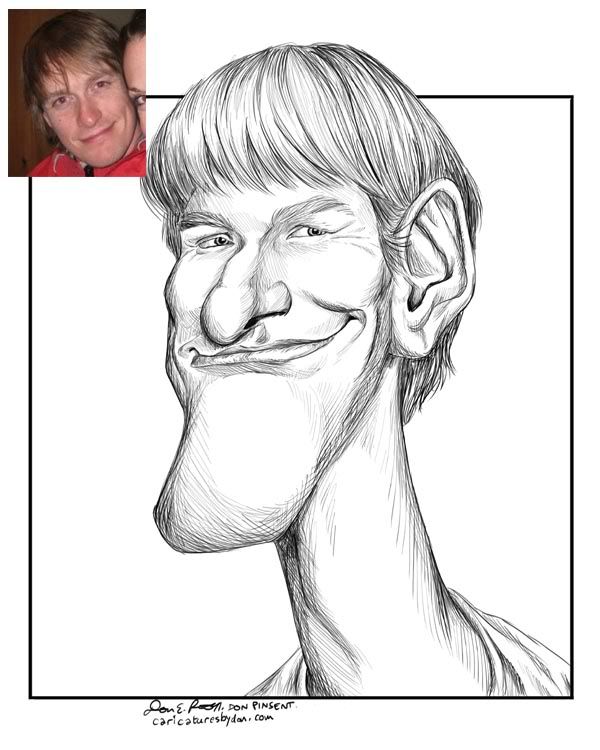 Posted by

chumpmonkey
at 7:26 AM
No comments: