i just couldn't decide on one "w" male. there were too many i really wanted to do. i managed to narrow it down to four. it's been a busy couple of lunch hours these last few days.
first, you probably won't be able to comment on likeness on this one unless you have small children, or possibly, if you're just australian (elliot? do you still show your face around here these days?)
it's the wiggles: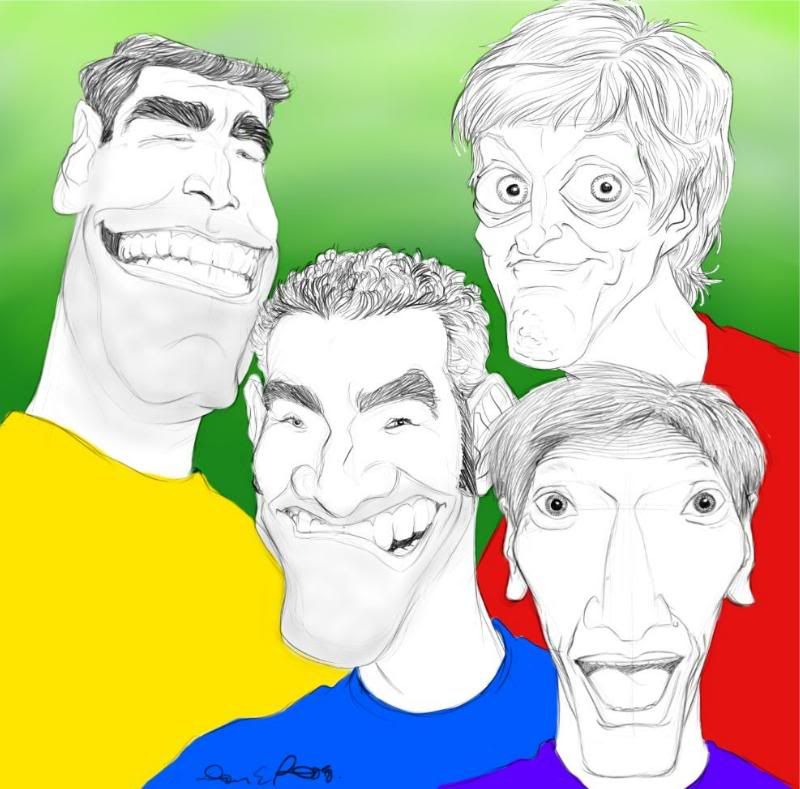 second, one of my all-time favourite comedians, steven wright. i'm not quite sure what his look is these days, so i just went with his classic appearance: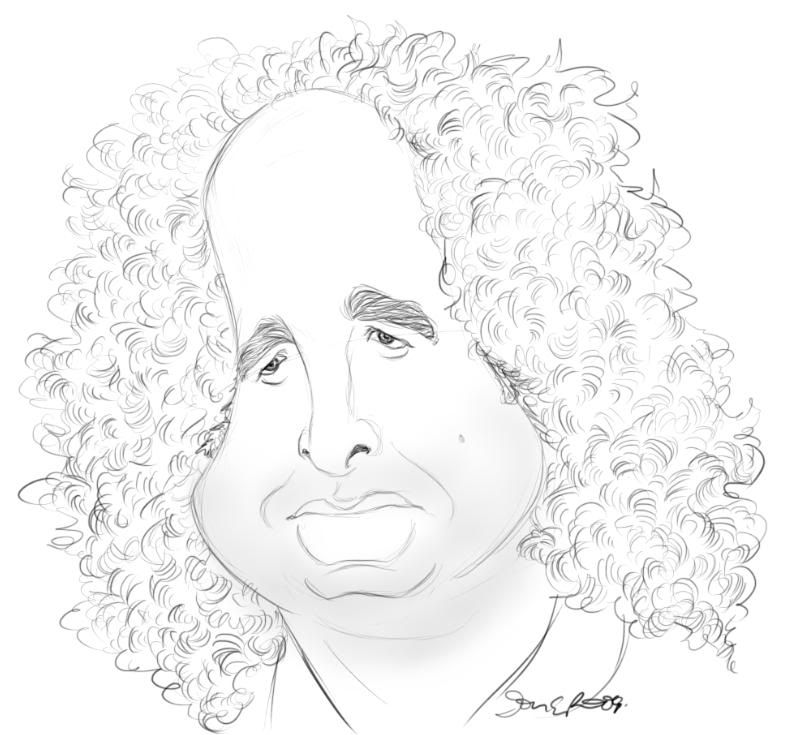 third (i think my favourite of the bunch), eagles guitarist and seriously underappreciated solo artist, joe walsh: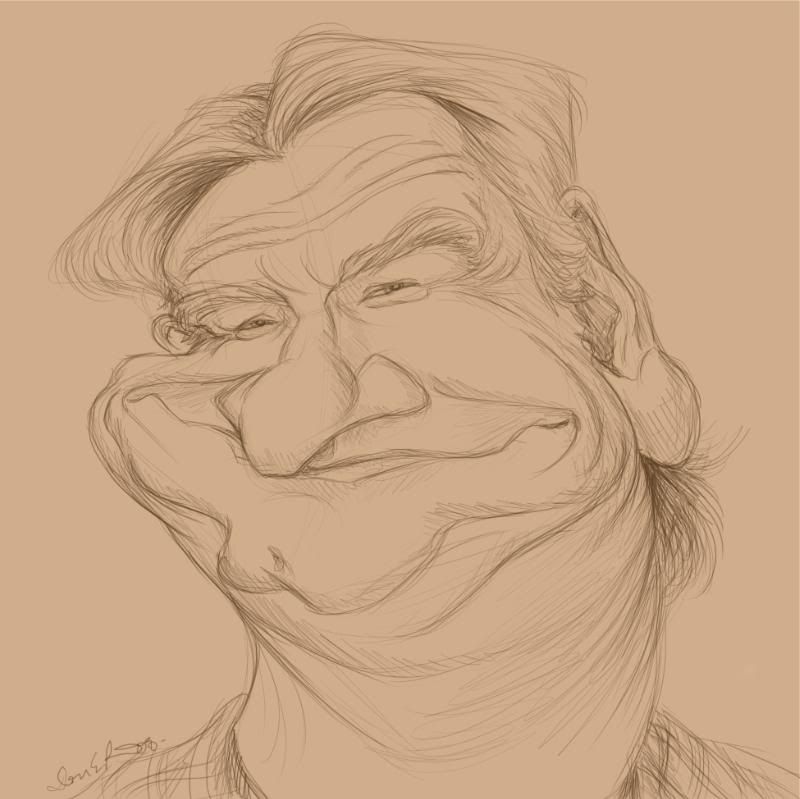 and finally, because my friend ian practically begged me, down on bended knee and with tears brimming in his eyes, in a pretty pathetic display of emotion and desperation (read: "casually suggested it"), tom waits (though i'm afraid i don't feel i really brought much to this one that you've never seen in any other tom waits caricature) :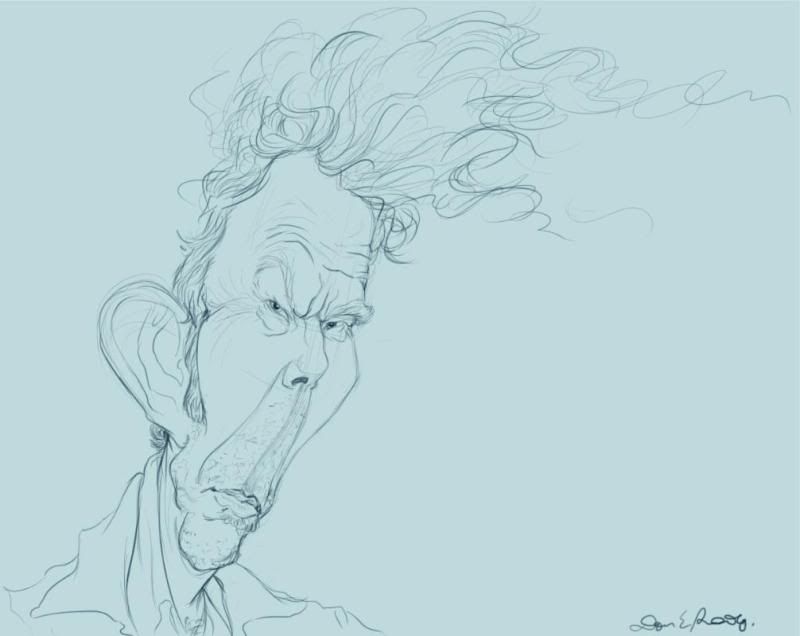 all comments welcome.