another quick sketch here for the "n" female, simply because it's someone about whom i'm pretty indifferent. i know a lot of guys think nelly furtado's pretty hot, but i do not. in addition, i'm annoyed by her music as well as her personality (or at least her public persona). the only reason i chose her was because i was having a hard time thinking of an "n" female, and someone i work with suggested her. so go ahead and suggest things i could have done differently if you want, as long as you accept the fact that i'm not re-doing it any time soon.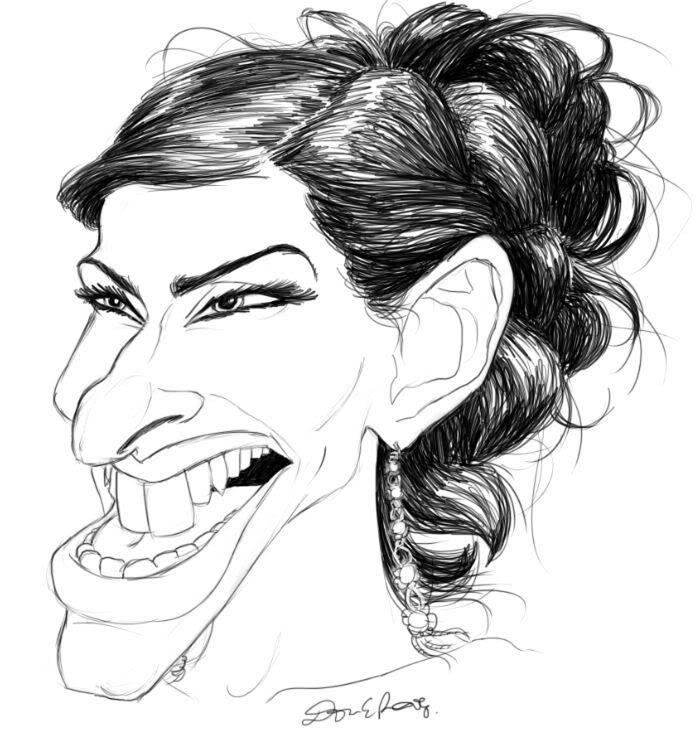 the biggest challenge i faced on this one was having to make a conscious effort not to just directly copy
jan op de beeck's nelly furtado caricature
, which is one of my favourite caricatures i've ever seen, of anyone, anywhere, ever!