Okay, so... I've been working up the final composition. It's pretty close to done now, which I'm excited about. I've also been re-watching the entire series on the DVD set. Those tow things together ended up leading me to the conclusion that, for somewhat varying reasons, there were still five more characters I had to add. But this time, I SWEAR this is it! I am done coming up with new LOST characters to draw!
The first one seems kind of obvious to LOST fans, I'm sure: Aaron. I had always planned to include Aaron in the final composition, but I was originally going to draw him as just a quick, cartoony, generic baby. In the process of composing the final image, though, I decided that that was going to just stick out too much. So I looked up some photos of the actual babies who played him and drew an actual caricature: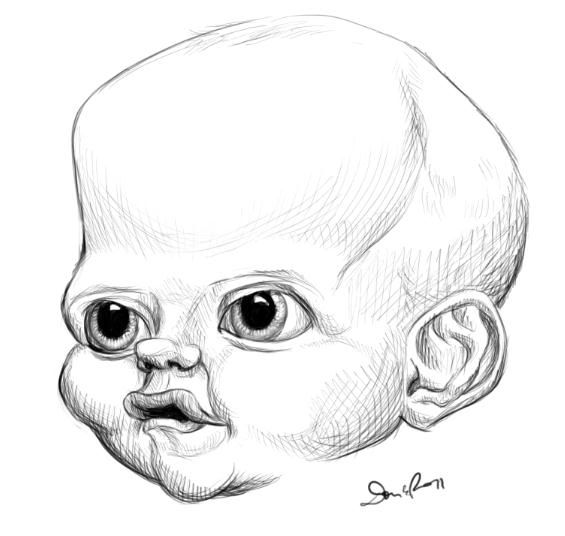 While re-watching, I realized that Michael Bowen as Danny Pickett had more screen time than some of the other minor characters I had included, so I decided I'd better add him too: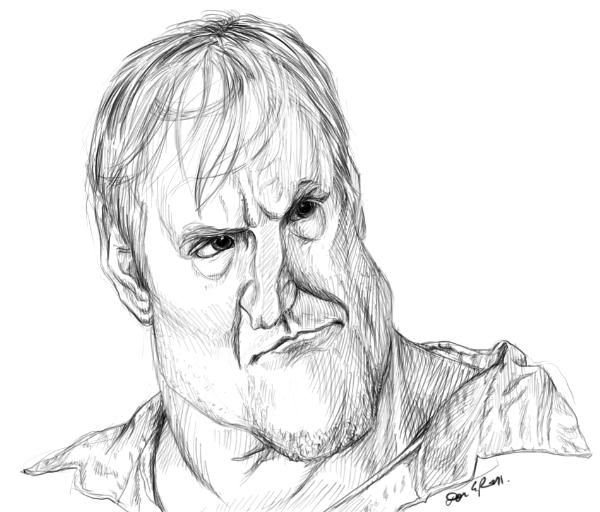 Same with Brad William Henke as Bram: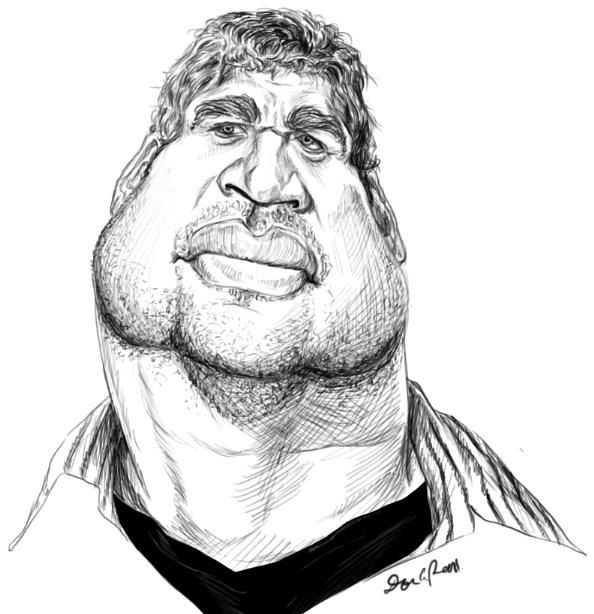 Once I had composed all the caricatures I had together the way I wanted them, I had an empty space in the middle of all the Freighter People that I couldn't seem to eliminate by just moving characters around, so I decided to draw Marc Vann as Ray the Ship Doctor to fill it in: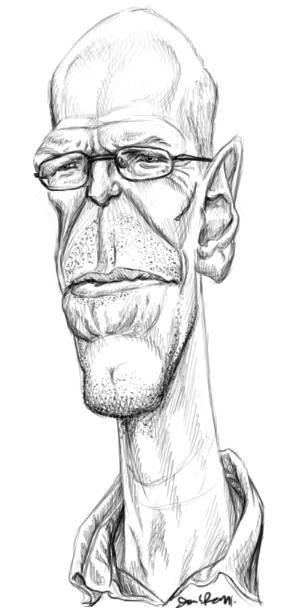 And finally, even though he had very little screen time, Sean Whalen as Neil ("Frogurt") was just an entertaining character and I decided to add him too, for that reason alone: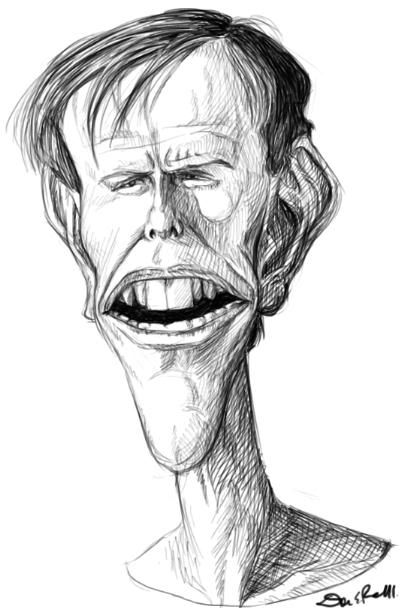 Okay, NOW I'm done with them, and as soon as I'm done the big picture, I'll post it.