okay, i've never seen 21 jump street. it's still an amusing reference.
k, so i drew johnny depp. i tried a colouring method different from the one i usually use, where i do a regular black and white shaded version first, then lay the colours over top of that.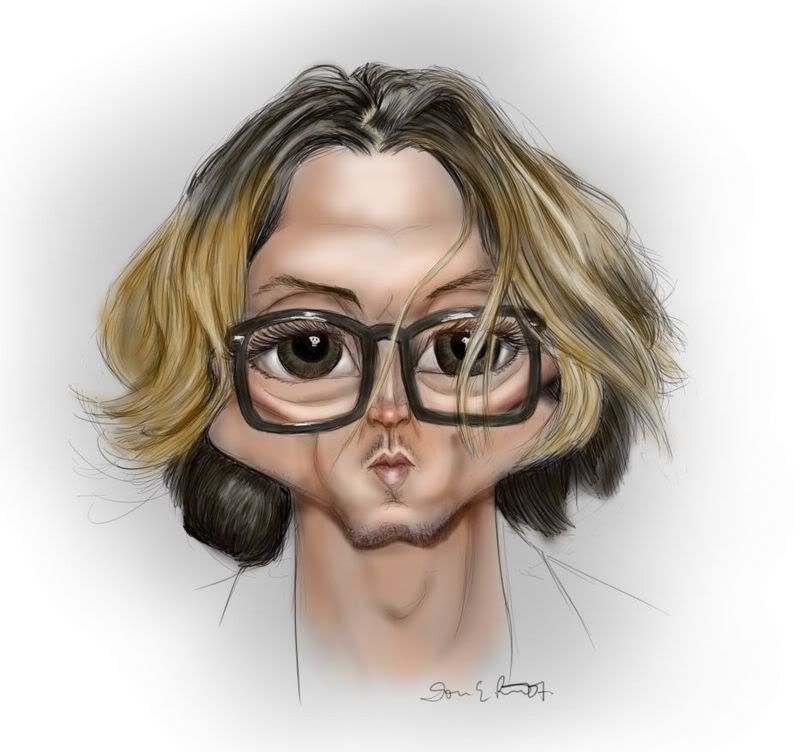 but, i'm not sure i like the effect. let's remove the colour layers.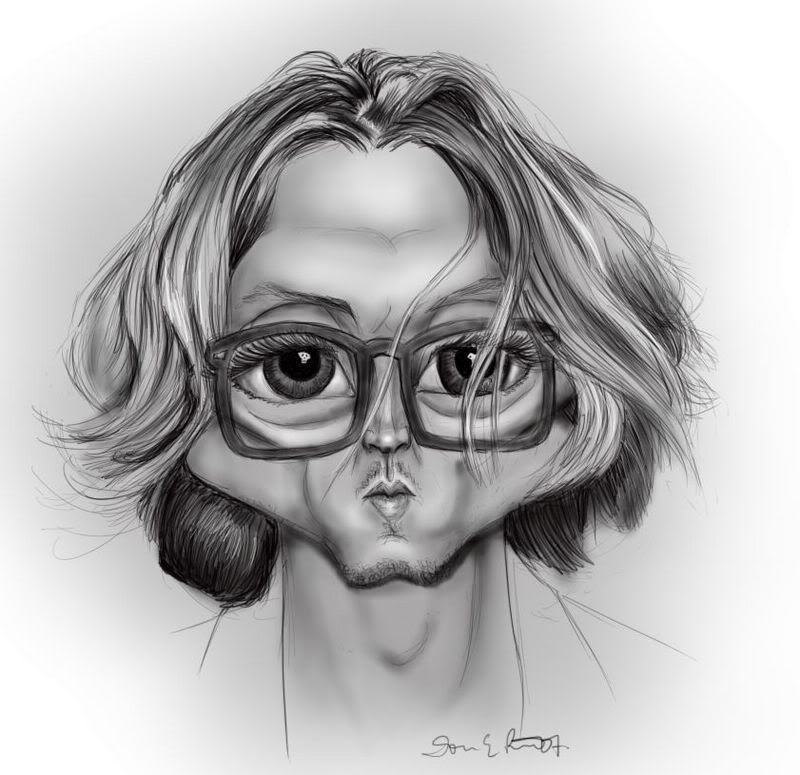 yeah, that's better. unfortunately, he still for some reason looks like an anime character, which he didn't in my initial sketch. i hate anime. okay, so let's go back to basics. the original sketch layer: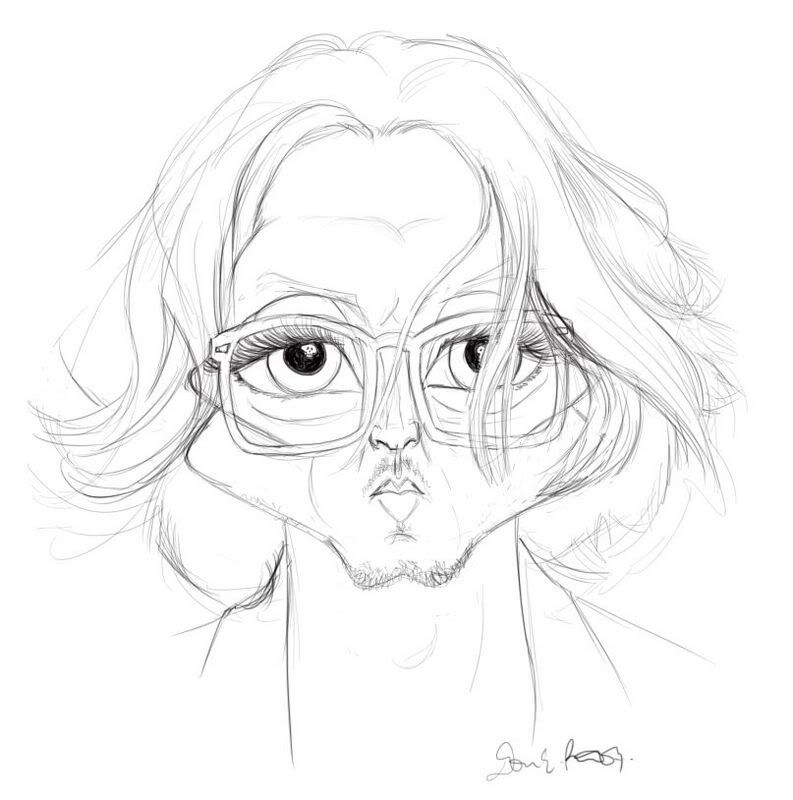 yeah, that's it! tell me what you think.