I really don't like that I'm posting, like, a caricature a month. How am I nop finding time for more than that?
Anyway, here's Jeremy Renner as Hawkeye in the fantastic movie, The Avengers! Seriously, have you seen this movie? It's just awesome!
I'm thinking I'm gonna do a whole group shot, all in this 70s comic book kinda style. So... you know... there's something for you to get excited about.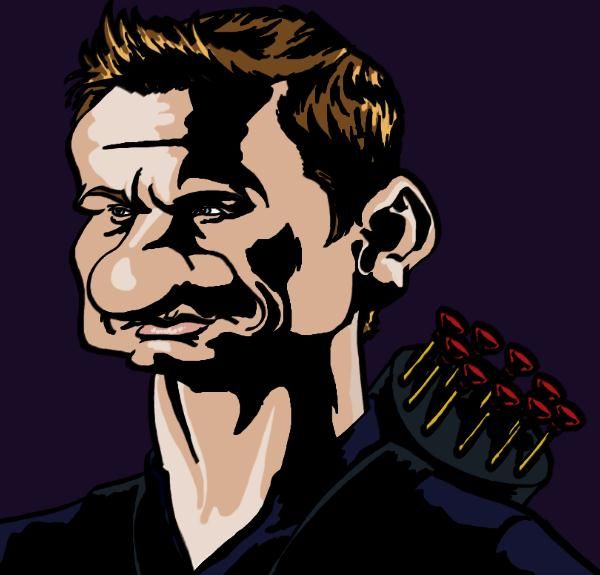 This is for E-Caricatures' May contest, by the way. We had an Avengers theme. I picked Jeremy just because I felt like the poor guy is getting less attention from the film than anyone else in it. This should make him feel better.