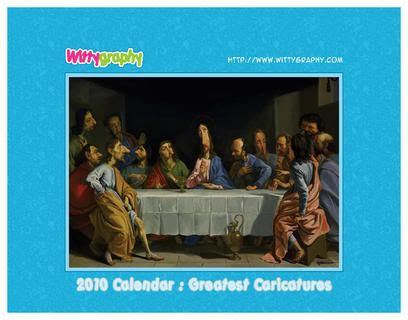 k, so i'm a member of an online social networking thingy thing for caricatuists, called
wittygraphy
. and they took the twelve most popular caricatures of 2009 on the site, and turned them into a 2010 twelve-month calendar, published on
lulu
, the self-publishing website thingy thing. my
amy winehouse
was one of the caricatures selected. just in case anyone's interested in ordering a copy of the calendar (it's $19.95 + shipping), i thought i'd post a link to where you can do so. you can find that
here.
all proceeds go to
Dominican Sisters Orphanage in Can Tho (Vietnam)
for 17 children in great need. if that helps any to convince you. there are a lot of other really great caricatures in there too, some of them by some of my favourite caricaturists around, including ireland's
niall o'loughlin
and the disturbingly young
william appledorn
from the far-away, exotic land of the united states of the americas. i've ordered my copy! you should too! that way, you can be like me, and what could you want more than that?