all right, here it is! the final post on the "a to zed" project:
one of my favourite kinds of caricatures to draw is celebrities who many people seem to find attractive, who, in my opinion, just aren't! this is one of those. i've never understood what any guy sees as attractive in her face, and this was my chance to show what i see when i look at her. a swollen-looking face and a constant squinty, puckery expression that somehow just annoys the heck out of me!
here's renee zellweger: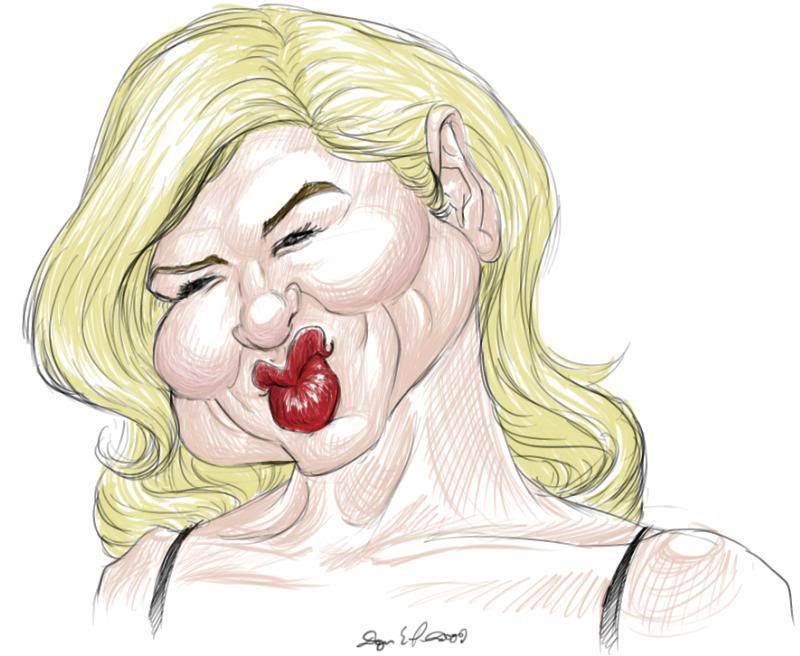 and i'm done!
thanx for all the comments and critiques and encouragement and stuff. without all that, i probably wouldn't have finished this project. now on to 2009...