not much happening, caricatures-by-don-wise, during the christmas holidays. but i did have time to knock out a couple of contest entries:
the december contest at e-caricatures is any actor who has played ebenezer scrooge. and the week's contest at caricaturama showdown 300 was michael caine. so... two birds, one stone, i did michael caine as scrooge from a muppet christmas carol. i did it quite quickly, and i imagine i could have done a considerably better job of it had i taken more time.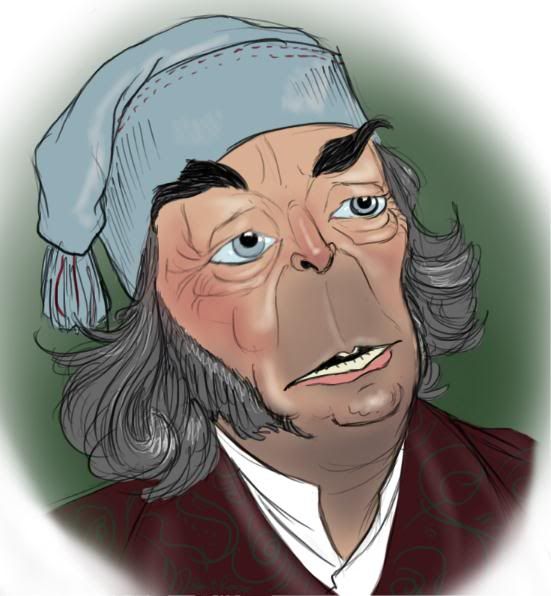 and the december contest at wittygraphy is mutant basketball giant yao ming. so... i drew yao ming.