i
finally
remembered this summer to start bringing my camera with me down to my caricature stand at the halifax waterfront and get some pictures of some of my favourites of the live caricatures i've done. i offer two options: for $10, people can get a 5-minute marker caricature; for $20 they can get a 15-minute pencil sketch. as you can see here, the huge majority of my favourites tend to be the pencil sketches, as i am able to take more time and make sure they look more like the subjects, and are more structurally sound.
the main things i've been concentrating on improving this summer have been: 1. pushing my exaggeration in my live work, trying to get it more like that of my "studio" work; 2. composition of caricatures of more than one person, and 3. better observation of the "topography" of individual faces, if you get what i mean by that, rather than just drawing what my brain automatically tells me it should be like.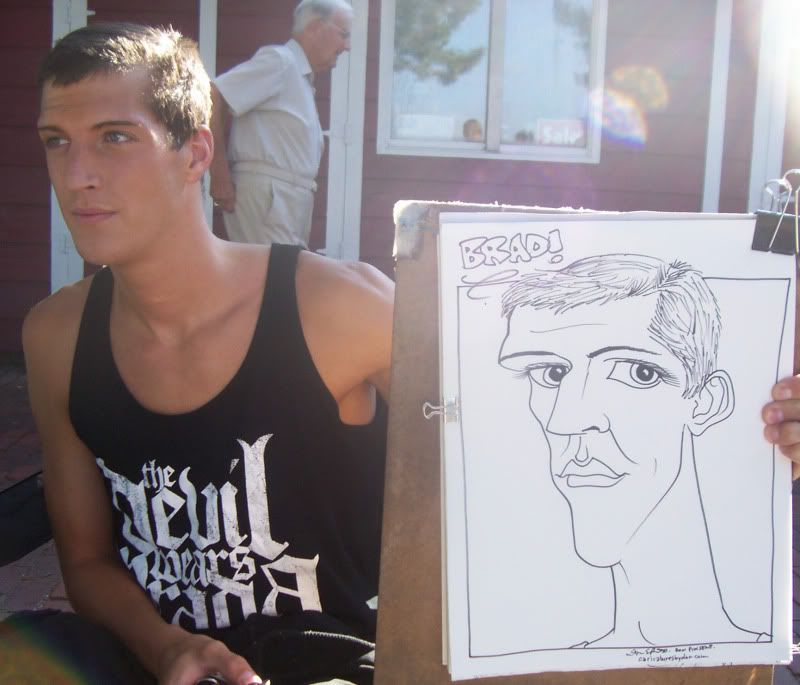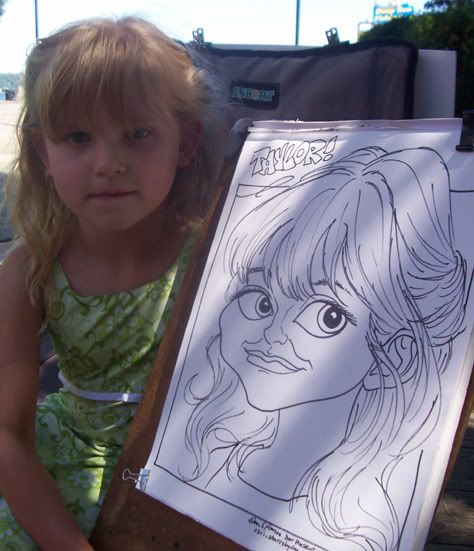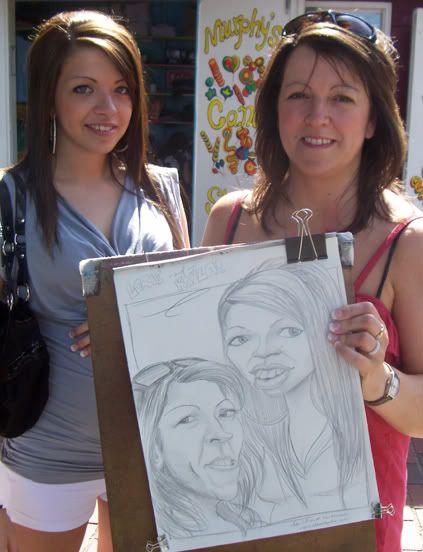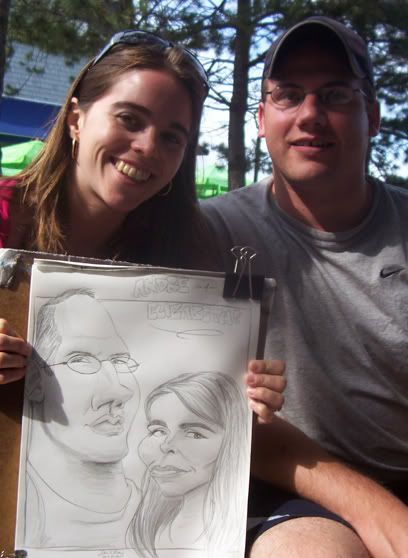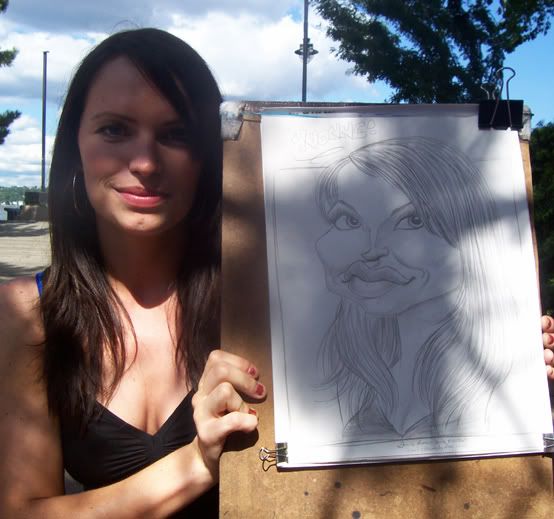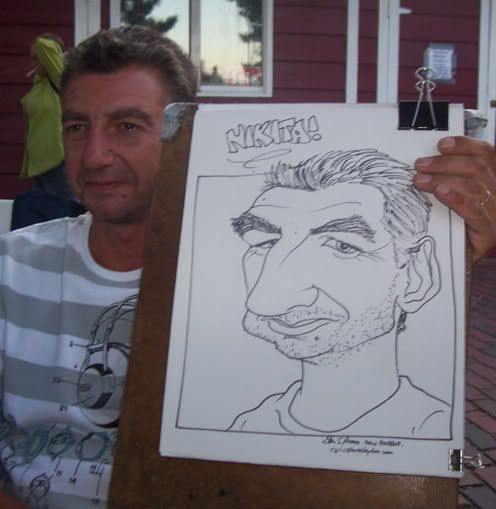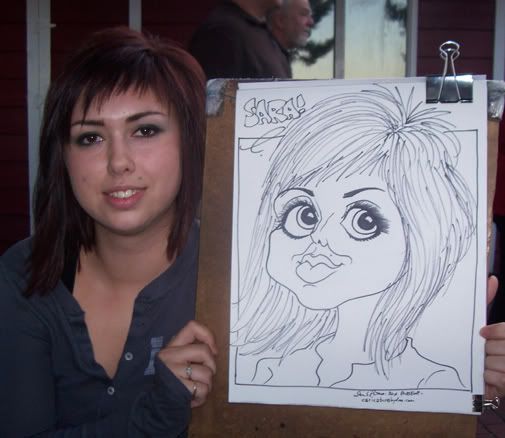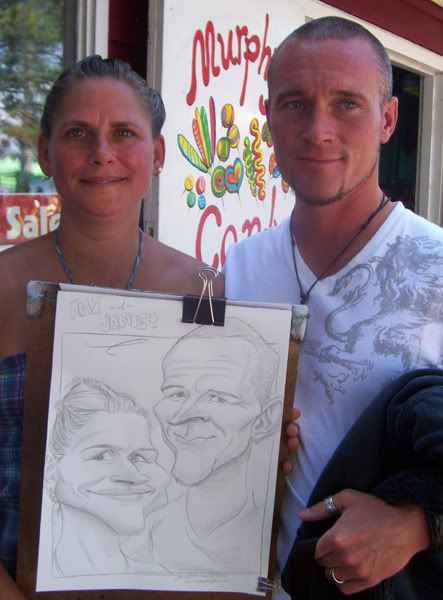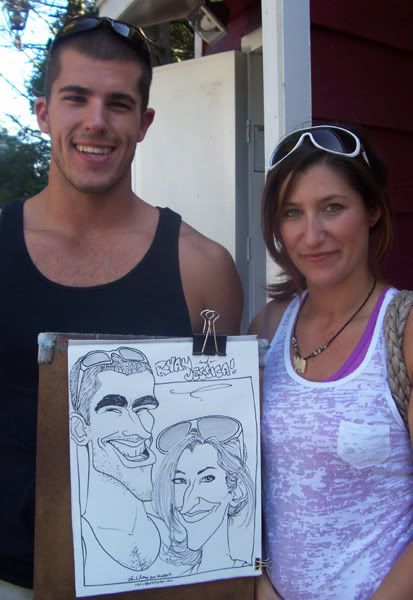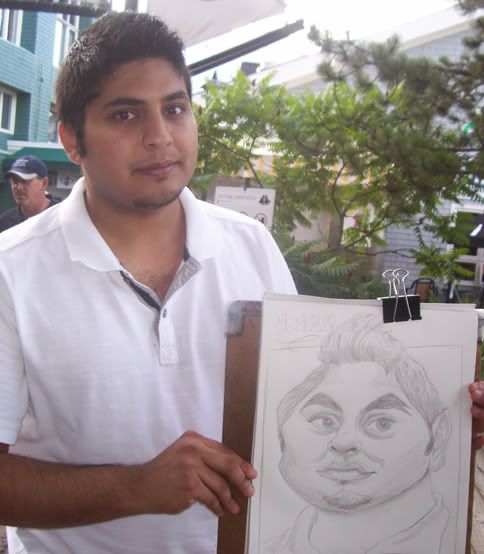 this guy was a caricaturist's dream! i only wish he had gotten the pencil sketch. i would have pushed it a lot more!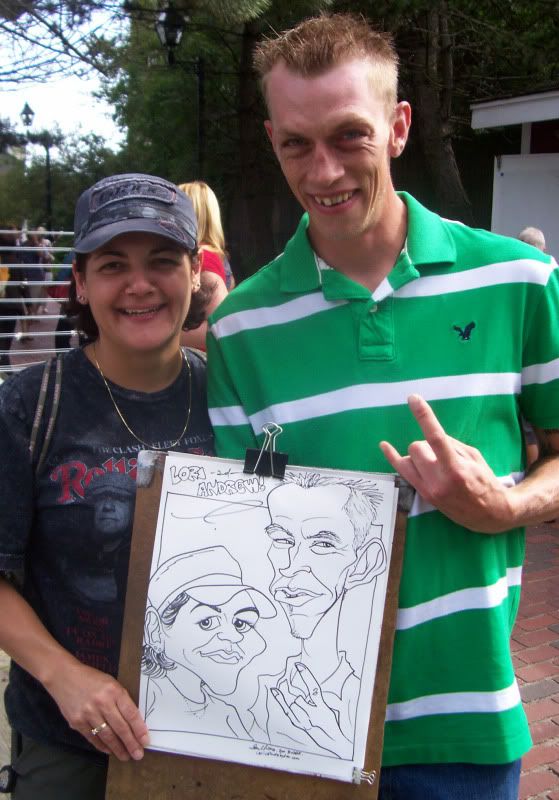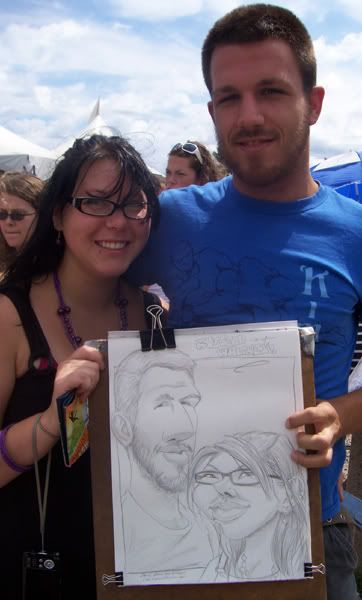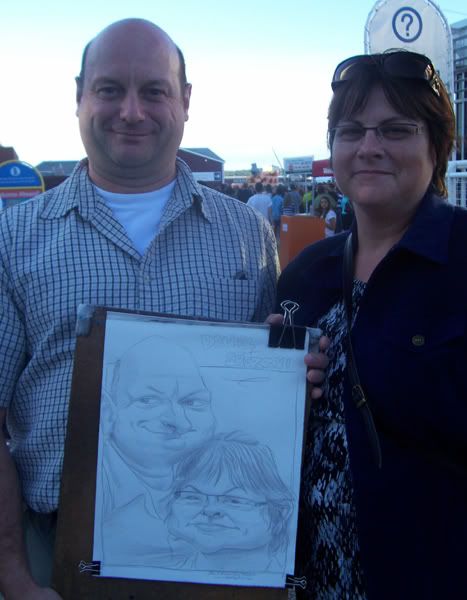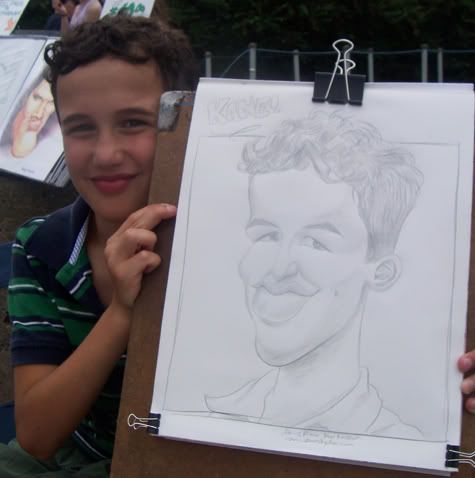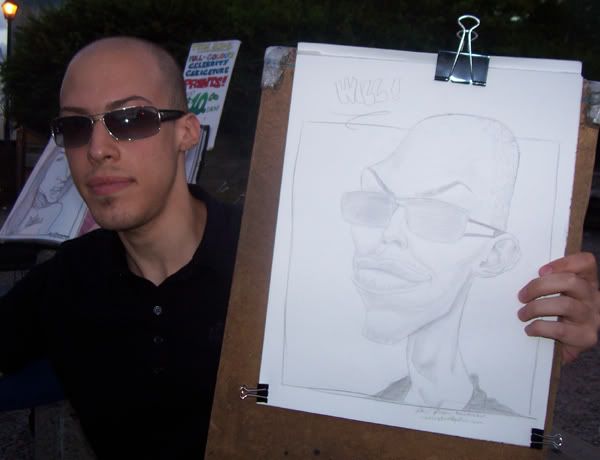 this kid couldn't stop laughing at his caricature! he loved it!